KING KONG News
New King Kong BMX Catalogue
Our New Products now available.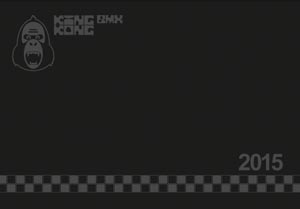 Instagram
Christian Lutz - Alexrims & AClass Wheels 2015
Hello Mellow - KingKongBmx Edit Stephan Götz BMX 2015
Photos from the Passion Sports Convention in Bremen last Weekend
Max Bergmann - 167Park X KingKongBMX
Filmed and edited by Christian Lutz
Huge air by KK Teamrider Marc Adelwarth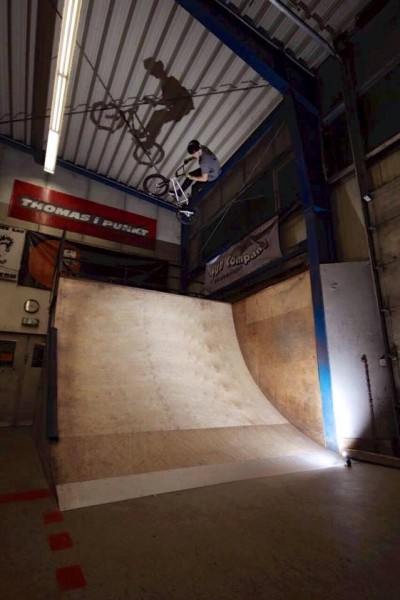 Christian Lutz - Power Hour
Human BMX
Spain has more then tapas and rioja wine. Spain has Human BMX shop and they have now KIng Kong products available.
We are happy. Let´s enjoy the spanish sun now!

Human BMX
Calle San Esteban 24
41003 Sevilla, Spain
Tel: +34 954 531 411
www.humanbmx.com, info@humanbmx.com
Charity tombola for HIGH FIVE
Before the action went down all of the 16 finalists took some time to support Munich based charity HIGH FIVE by signing a helmet.
Please see the pictures attached.
You have the one of a kind opportunity to win this unique piece through a lottery which will support the sourcing of HIGH FIVE´s free of charge BMX workshops for underprivileged kids.

Please check here for details:
German: https://www.betterplace.org/skateboards-fur-sozial-benachteiligte-kinder
English: https://www.betterplace.org/high-five-e-v

More information on HIGH FIVE: www.wearehighfive.com
Thanks for all your help to spread the word!
BMX STREET RINK at MUNICH MASH
Hey everybody,

here it is: the highlight edit of the BMX STREET RINK at MUNICH MASH featuring some sick riding by the likes of Alex Kennedy, Chad Kerley, Simone Barraco, Garrett Reynolds, Bruno Hoffmann and more…
The clip is made by Alex "Mayol" Baret: http://vimeo.com/101592018
KING KONG BMX welcomes Stephan Götze to the gang
Stephan Götze from Regensburg is a street mosher who perfectly fits into the KING KONG gorilla gang. Just watch his style and body and you'll know what we're talking about. For riding proof, have a click on http://mpora.de/videos/AAddj6axt37g?locale=de
KING KONG BMX hat ein neues Gang-Mitglied: Stephan Götze
Stephan Götze aus Regensburg ist ein Street Mosher, der perfekt in die KING KONG Gorilla Gang passt. Schau die einfach seinen Style und seinen Körper an und du weißt, wovon wir reden. Beweis-Footy gibt's hier: http://mpora.de/videos/AAddj6axt37g?locale=de
King Kong BMX on Instagram
New catalog
Check out our new King Kong BMX catalog.
New King Kong T-Shirts
Hi Everyone!
The new and long awaited stuff form King Kong!
Brand new t-shirts just arrived at our warehouse.
We have men shirts, stylo shirts for the ladies and for the kids...
Check it out...
Christian "Harry" Lutz
2013-02-28 22:07
WOW!!
King Kong goes to China
2011-09-14 10:00
We thank Touch Bike Co. fpr distributing King Kong BMX in Chian and Hong Kong now:
Touch Bike Co. Distributor
Room 101, building 32, 619 HeLong Road, GaoQiao Town,Pudong district,
Shanghai, China
Tel: 13761355217
Fabian Giess Block
2011-07-27 14:02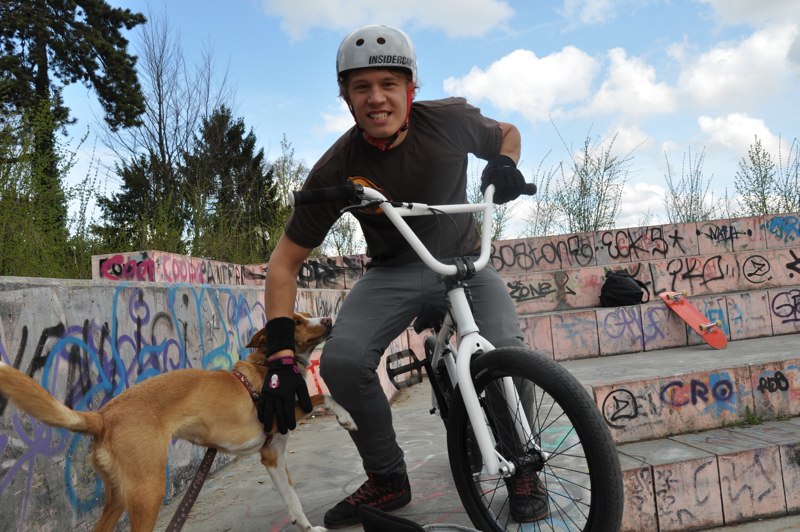 Fabian Giess has his own blog with some amazing pics. Check it out under
http://www.fabiangiess.com/http___www.fabiangiess.com/Blog/Eintrage/2011/7/27_Boardstock_2011.html
Christian "Harry Potter" Lutz now does magic for King Kong
2011-05-30 14:43
We welcome Christian to our team and thank you for your latest web edit.
Mark König ist der neuste Teamfahrer
2011-05-27 07:39
Mark Koenig is the newest teammember. King Kong is happy to support the liptrick wizzard from Darmstadt, Germany.
AveBmx.pl
2011-05-27 07:27
Commercial made by Avebmx.pl the polish distributor with King Kong´s Teamrider Piotr Gajde.
Check out also their team trip to Kiev.

Check out the mediagallery with our comercial designs.